Happy birthday to my big sister Lacey!
The Peppermint Torte is the official Travis birthday cake. Of course, for her birthday this year, all she wanted was a peppermint torte. Out of all of the cakes that I've made this year (and I believe that totals well over 40), I still can't beat it. I still have it every year for my birthday and my sister still has it for hers. Maybe it's the memories. Maybe it's the love that goes into making it. Or maybe it's just that good.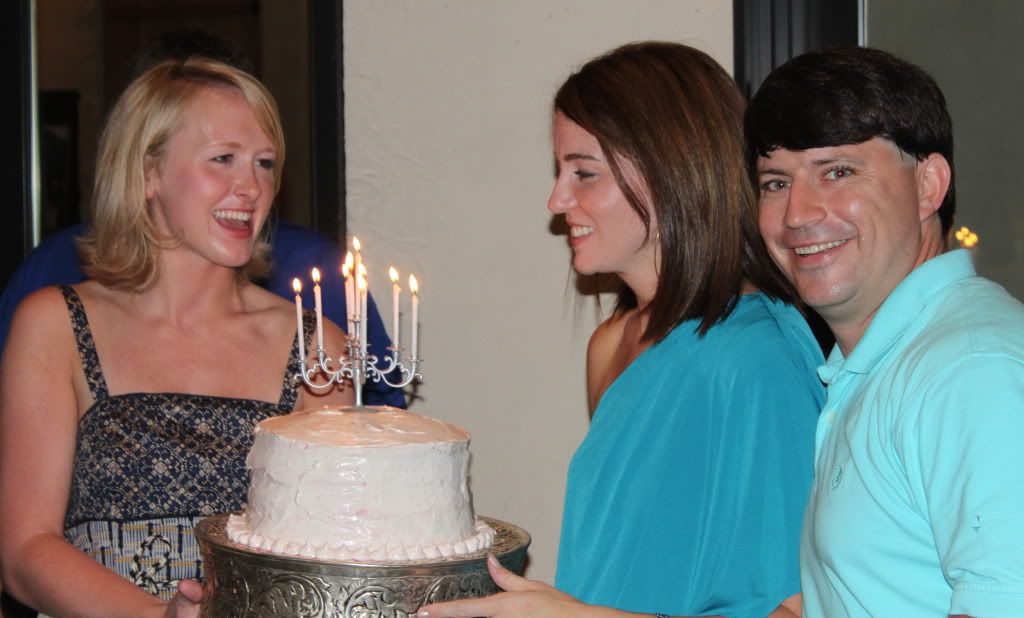 This year, as I have been dubbed 'the cake lady' by my family, I was in charge of making the torte. I made it with Duncan Hines devils food chocolate cake (That's how we've always done it, so back to the cake-box cake it was).
Ok so maybe it's not the actual cake that makes this cake so special. It's the ICING!!
Here's the icing (and if you keep reading along, I might just give away the recipe to you).
First you unwrap your peppermints and then put them in a food processor. For one batch of icing you need 1/4 cup of peppermints. We always double it though because, honestly, that's the best part.
Then you add a package of cream cheese (doubled in my case) and a bit of vanilla. I think I did a teaspoon or something in that arena.
Whip it together:
Fold in about a cup of cool whip:
And then fold in the peppermints:
And the result is absolutely exquisite. Normally you add a few drops of red food coloring but Lacey didn't want another pink cake since we already had one.
I ended up having to make another batch of it because I made four layers of cake which needed more icing and Lacey said she wanted the sides iced too. Normally in a torte, you don't ice the sides but she's the birthday girl so whatever worked!
The cake isn't super beautiful. You don't expect anything special but oh my goodness it's amazing. People loved it (as always) and I got tons of comments on it.
So, if you're a chocolate mint lover, go try my momma's peppermint torte.