The Lemon Luxury Layer Cake was quite a hit.
Blogging about the process is a little difficult though. I took photos all the way through but the problem is that I was making three cakes at once. On my camera I now have random photos of lots of different bowls that, to be quite frank, all look the same. They are just bowls with white stuff in it.
And to be honest, I can't even remember the process that well because I was turning left in right for all of these different cakes. I could just recap the recipe but really you're better off if you just buy the book. And really you should anyway because some of these cakes are unbelievable.
What I do remember though is that it was a heck of a cake to make because you have to make the cakes, a lemon curd (to go in between the split layers), a white chocolate custard base, and the white chocolate lemon butter cream.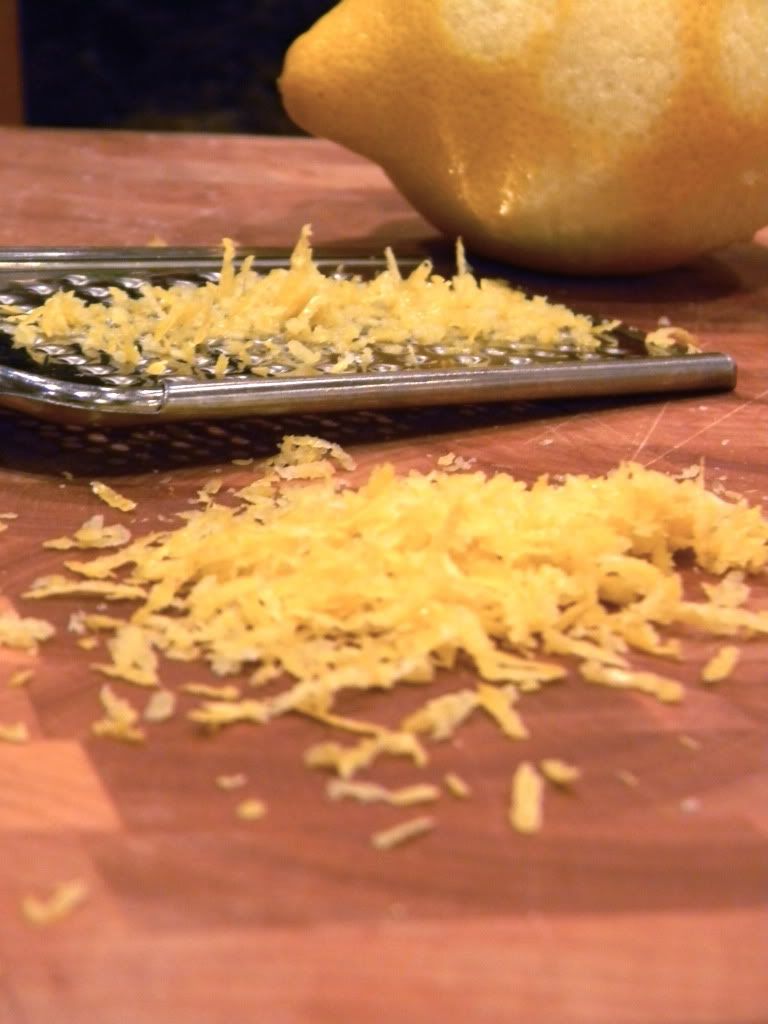 Out of all of the cakes that were at the party, I heard about this one a lot. It was a great alternative to the chocolate, raspberry theme that seemed to occur. And, apparently, some people are really obsessed with lemon cake. I received a lot of compliments on the cake.
I really liked it as well. It was a bit more work but I think it was worth it. I will definitely keep this recipe around for a good summer cake.
Rose's Heavenly Cakes
batter- page 43
lemon curd- page 45
white chocolate custard base- page 46
white chocoalte lemon buttercream- page 47