I've had my eye on this cake for awhile because it looks so good and chocolaty. I was asked to bring a cake to a party on Monday night so this seemed like the perfect opportunity. Who doesn't like chocolate?
The cake was surprisingly easy to make too. The only different part of it was that you had to de-skin walnuts. Rose mentioned it briefly. She said, "Turn the walnuts out onto a clean dishtowel and roll and rub them around to loosen the skins. Discard the skins and cool completely." Simple enough right?
So I put them in the towel and rolled and rubbed. Then I rolled and rubbed some more.. and more.. and more. I have no idea what kind of spell she was chanting when she was doing her rolling and rubbing because when I tried it, the skins didn't budge. I decided that the walnuts could keep their skin because I didn't have the patience to tediously peel each skin off one by one.
Then you have the option to process the walnuts just a little bit or very fine. I decided to go wth the fine option so that people who didn't love nuts wouldn't be able to tell that they were in the cake. Rose said the nuts jut enhance the flavor of chocolate without adding a nutty taste.
And the rest was textbook. Mix the liquid ingredients, mix the dry ingredients, and then fold them all together.
While the cake is baking, it's time to start on the cocoa syrup. The star ingredient of the cocoa syrup is the Kahlúa.
Then immediately when the cake comes out, this is what you do: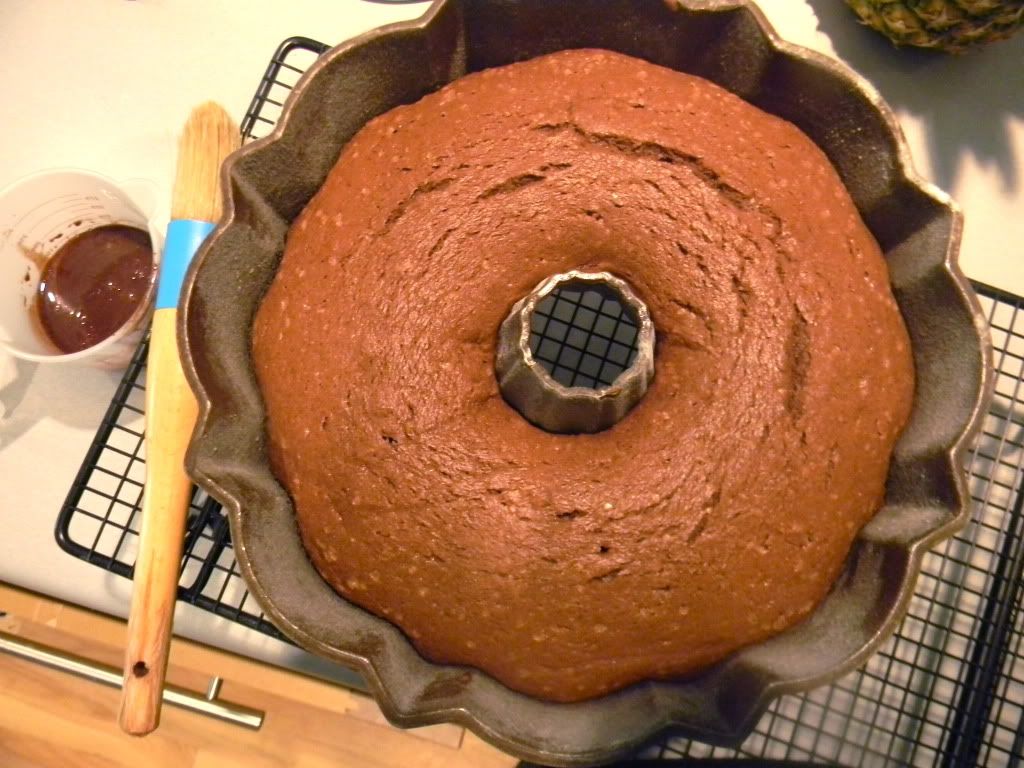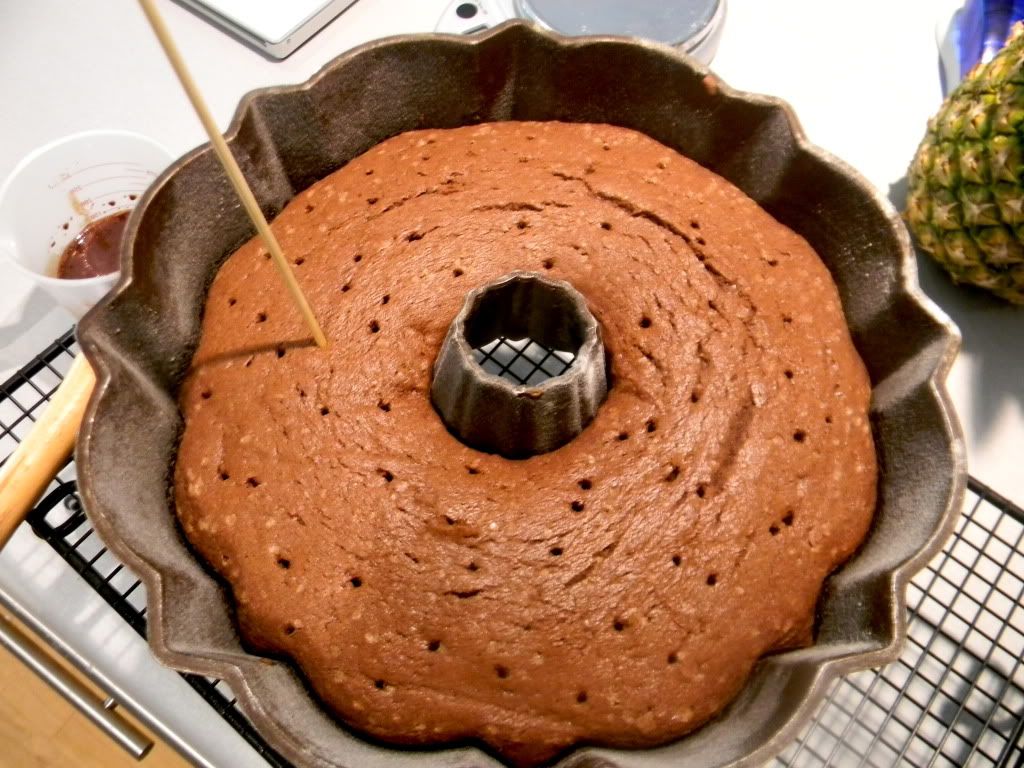 And voila! The cake is done!
It went over well at the party I think. It was one of many desserts (brownies, cookies, reeeses bites, etc) so by the end, about 3/4 of it got eaten. Once I got home though my roommates and I devoured the rest. It was one of those stand around it with a fork and dig in kind of cakes.
The cake was probably a little too dense for me though. It kind of reminded me of a brownie. I thought it would have tasted better hot so that it would have more of a molten lava feel but I know that's not what it's supposed to be.
Rose's Heavenly Cakes
black chocolate party cake- page 119